overview
Key Challenges
Chemical manufacturing is facing higher and higher customer demands with a complex regulatory environment, and volatile raw material costs.  The number of skilled workers in the industry is shrinking as the regulatory environment and risk and safety requirements become more complex.  Many chemical plants having aging infrastructure that needs to be updated to keep up with the demands.
CAPABILITIES
PlantSharp Helps Chemical Manufacturers
Gain Crucial Insights

PlantSharp's smart industrial software suite can help you to gain crucial insights into your manufacturing operation, aiding you in reducing costs by minimizing downtime and cutting down on waste.

Confirm Materials are Safe

You can feel at ease in the risky chemical manufacturing environment with PlantSharp Lab, confirming that all materials are safe and usable.

Directly Communicate with Equipment

Plantsharp will also directly communicate orders to the equipment, ensuring that the machinery is functioning according to plan and with utmost efficiency.

Maintain Smooth Operations

Operations will run more smoothly as you modernize your plant and enhance and optimize the current processes you have in place.

Manage Premix Process

PlantSharp Scales manages the process of creating premix, giving you tight control of the weight and/or volume of crucial materials and management of the blending order.

Implement Hazard Warnings

Special hazard warnings can also be built into the solution, guaranteeing a safe and productive plan.
Benefits to Chemical Manufacturers
Increase your productivity without sacrificing usability
Asset Utilization

Extract the maximum value from your plant assets


Quality Assurance

Gain access to critical production information to improve cycle-time and quality.

Materials and Production Traceability


Gain full insight into the chemical manufacturing processes.

Predictive Analytics


Minimize downtime and maximize operations success.

Cloud Accessibility


Allows you to build your reports in the cloud from anywhere and run them on premises.
Delivery
Transform your factory with our innovative approach
Innovative Technology

Optimize your manufacturing process with our cutting-edge smart manufacturing software

Real-Time Insights

Gain actionable information from your plant anytime, anywhere

Business Impact

Deliver ROI quickly and seamlessly by improving manufacturing efficiency
Expertise
Our Chemical Expertise
"With our highly unique production process, we needed a smart industrial software that was flexible enough to meet our needs. Trunovate's PlantSharp was one of the only manufacturing software suites that could truly support our unusual manufacturing processes with hardly any ramp up time."
COO, Specialty Chemical Manufacturer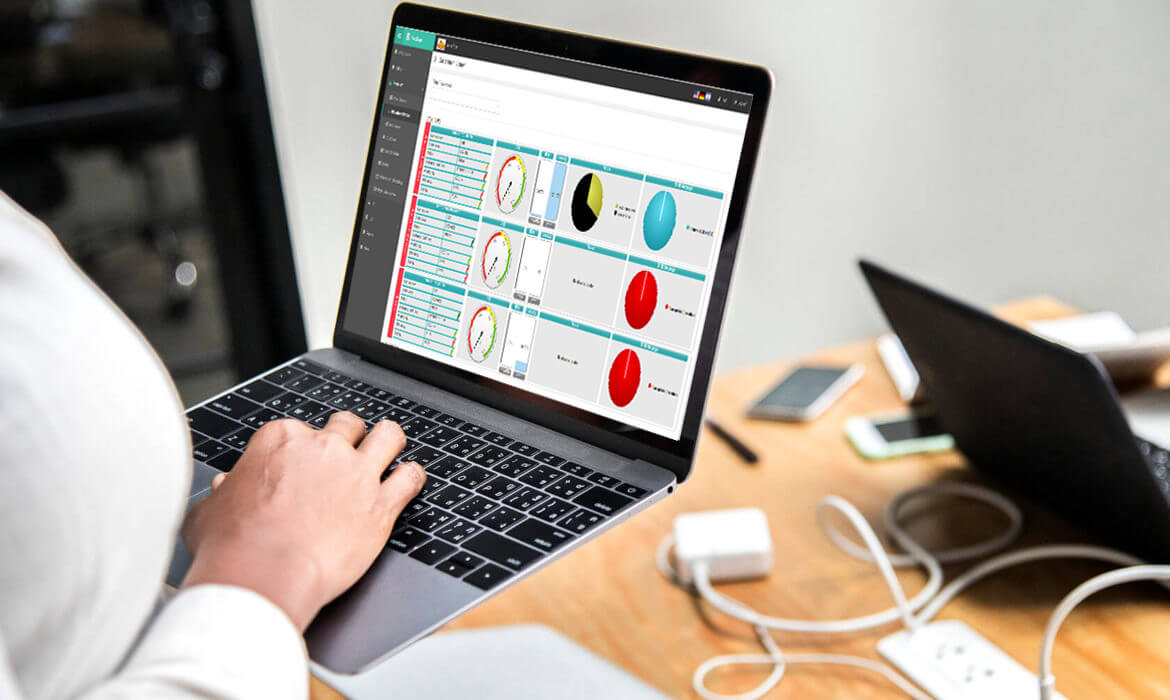 Customers stories
"For the first time ever, we have real-time visibility into our manufacturing floor, experienced heightened efficiency, and our confidence in the manufacturing process improved drastically."
-Plant Management Executive, International Plastics and Rubber Manufacturer -
"Trunovate's innovative solutions and impeccable service are without a doubt driving our manufacturing processes to the next level."
- CEO, Global Plastics Manufacturer -