overview
Key Challenges
The Food & Beverage industry is facing a growing global demand for food with ever-changing customer preferences. The industry is heavily regulated with food safety standards & regulations, quality control demands, and the need for a CIP (Clean in Process) throughout all manufacturing plants.  Manufacturing plants must keep themselves competitive through reducing waste and spoilage, having full traceability into the production process, and keeping downtime or anomalies in production to a minimum.
Capabilities
PlantSharp Helps Food & Beverage Manufacturers
Full insights into processes

PlantSharp's smart manufacturing software gives food and beverage manufacturers full insight into their processes, enabling them to gain efficiency, reduce costs and human errors, and overall make more informed business decisions.

Function at Top Efficiency

PlantSharp directly communicates orders to the equipment, ensuring that the machinery is functioning at top efficiency.

Full Traceability

PlantSharp brings full traceability into the production process and checks in real time that the materials entering the process are meeting quality standards.

Drive Up Quality Standards

The software helps to drive up quality standards through efficient inspection of raw materials, intermediates and finished goods.

End-to-End Tracking

The system tracks each batch from beginning to end, including all of the supplier batches of which it is comprised.

Agile Response to Changing Needs

Manufacturers can enjoy having a more agile response to changing needs. Controls at each step of the process enables you to produce the same golden batch regardless of the consistency of the raw materials.
Benefits to food and beverage manufacturers
Increase your productivity without sacrificing usability.
Production Line Efficiency

Improves efficiency for lengthy and diverse production processes

Traceability & Batch Tracking

Full capability to track and trace materials and batches throughout the manufacturing processes

Agility

Allows you to respond quickly to changing needs

Predictive Maintenance

Predicts downtime and anomalies before they occur leading to less material and money wasted

Regulatory Compliance


Checks in real-time that the materials entering the process are sufficiently meeting quality assurance and food safety regulations

Consistency Across Multiple Plants


You gain visibility across multiple plants and can ensure consistency through centralized planning and implementation

Cloud accessibility


Allows you to build your reports in the cloud from anywhere and run them on premises
Delivery
Transform your factory with our innovative approach
Innovative Technology

Optimize your manufacturing process with our cutting-edge smart manufacturing software

Real Time Insights

Gain actionable information from your plant anytime, anywhere

Business Impact

Deliver ROI quickly and seamlessly by improving manufacturing efficiency
Expertise
Our Food & Beverage expertise
"Trunovate equipped our plant with the best big data technology to maintain, predict, connect, collect, and restructure all our data. Thanks to Trunovate, we are ready for the massive changes of Industry 4.0, which will create the most value for our company."
COO, Leading Food and Beverage Manufacturing Company
0
+
Food & Beverage factories worldwide
0
of The top largest food & beverage worldwide.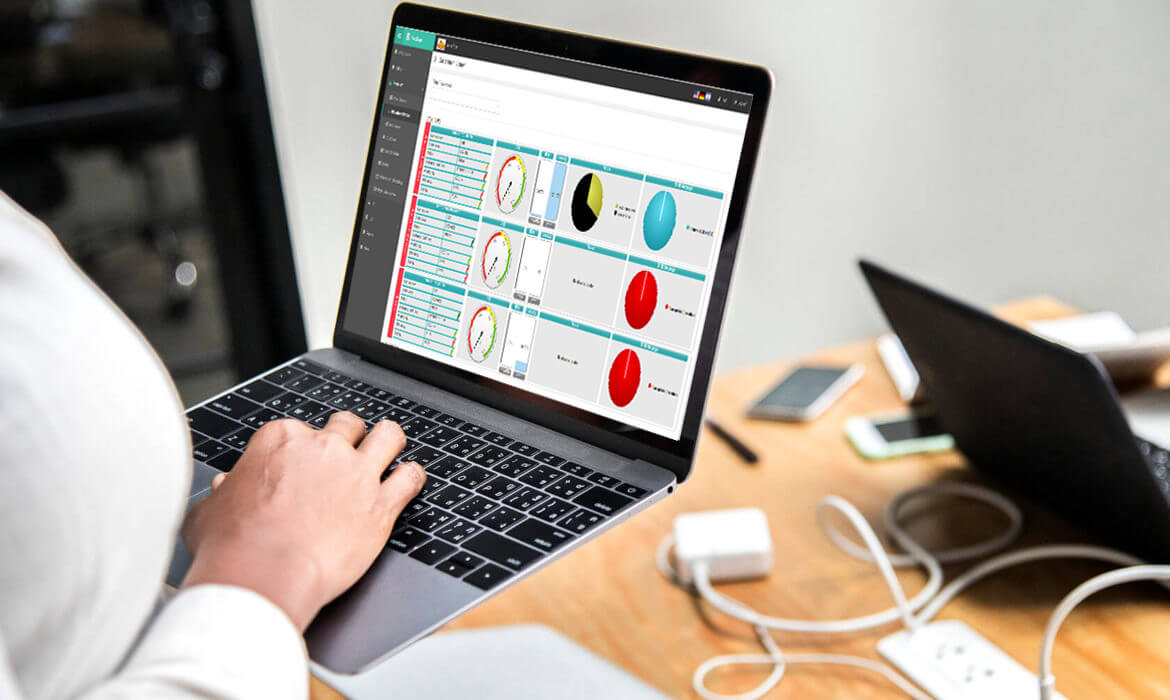 Customers stories
"For the first time ever, we have real-time visibility into our manufacturing floor, experienced heightened efficiency, and our confidence in the manufacturing process improved drastically."
- CEO, Global Plastics Manufacturer -
"Trunovate's innovative solutions and impeccable service are without a doubt driving our manufacturing processes to the next level."
- CEO, Global Plastics Manufacturer -