overview
Key Challenges
The Pharmaceutical industry's strong regulatory environment brings with it challenges for manufacturing operations. With an extremely low tolerance for imprecision, pharmaceutical manufacturers must maintain high standards of compliance. Profitability is also a concern with raw material costs on the rise.
Capabilities
PlantSharp Helps Pharmaceutical Manufacturers
Data-Driven Operations

With PlantSharp, Phama manufacturers can run their plants in a data-driven way, enabling better business decisions

Meet Compliance Regulations

PlantSharp's software suite can assist you in meeting all the compliance regulations including ISO 90001 and CFR Part 11, with built-in features like multi-sign-off processes, and ensure that all traceability requirements are fulfilled throughout the process.

Batch Track

Batch tracking traces the batches from ingredient suppliers, ensuring they are acceptable along with all other batches comprised of the same raw materials.

Maintain Smooth Operations

PlantSharp can help you run your pharma plant smoothly, gaining important insights that allow you to make better decisions based on full visibility.

Directly Communicate with Equipment

Plantsharp will directly communicate orders to the equipment, ensuring that the machinery is functioning according to plan and with utmost efficiency

Reduce Downtime

With the help of predictive maintenance, PlantSharp can reduce downtime and wasted materials during the costly pharmaceutical manufacturing processes.
Benefits to Pharmaceutical Manufacturers
Increase your productivity without sacrificing usability.
Traceability & Batch Tracking

Visibility into all pharmaceutical manufacturing processes and products as well as batch tracking back to the original ingredient batches. .

Quality Assurance

Ensures raw materials, intermediates and finished goods meet the necessary qualifications, saving time and money.

Raw Material Inspections

Inspects raw materials and make changes automatically based on inspections process.

Production line efficiency


Improves efficiency for lengthy and diverse production processes.

Cloud accessibility


Allows you to build your reports in the cloud from anywhere and run them on premises.
Delivery
Transform your factory with our innovative approach
Innovative Technology

Optimize your manufacturing process with our cutting-edge smart manufacturing software

Real-Time Insights

Gain actionable information from your plant anytime, anywhere

Business Impact

Deliver ROI quickly and seamlessly by improving manufacturing efficiency
Expertise
Our Pharmaceutical Expertise
"Trunovate equipped our plant with true visibility into our entire manufacturing process, in a way that aligns with FDA regulations."
COO, Pharmaceutical manufacturer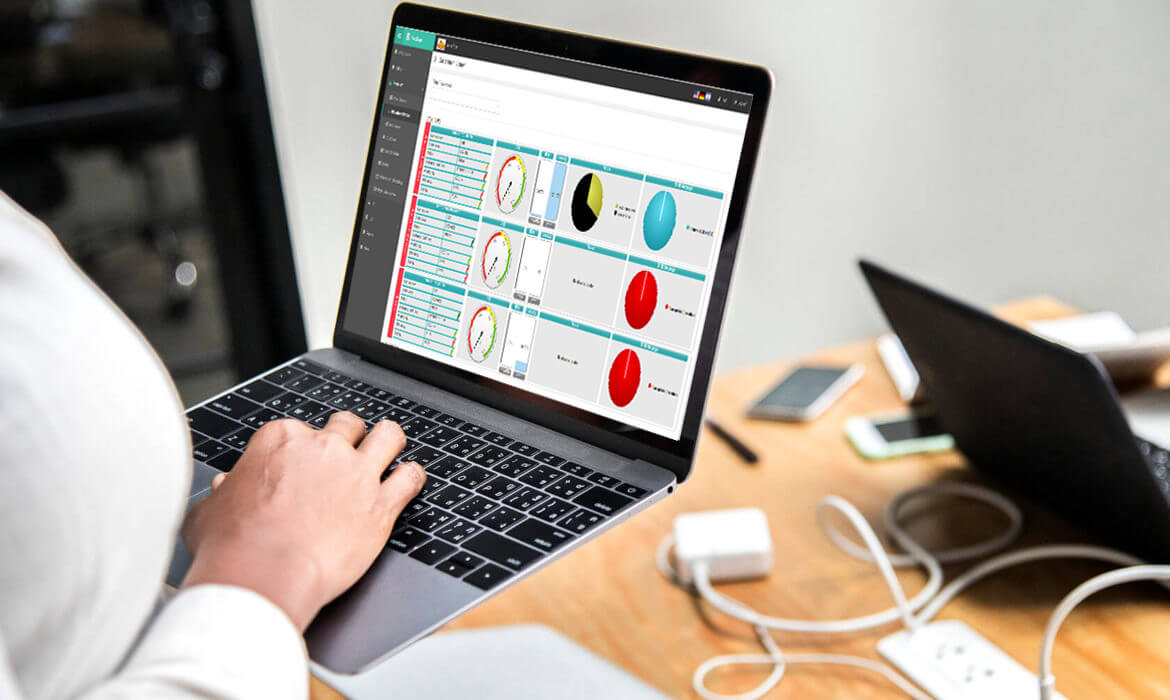 Customers stories
"Trunovate's innovative solutions and impeccable service are without a doubt driving our manufacturing processes to the next level."
- CEO, Global Plastics Manufacturer -
"For the first time ever, we have real-time visibility into our manufacturing floor, experienced heightened efficiency, and our confidence in the manufacturing process improved drastically."
-Plant Management Executive, International Plastics and Rubber Manufacturer -