overview
Key Challenges
With increasing global competition from lower-cost countries, and unpredictable fluctuations in raw material prices, there is a threat to plastic manufacturers to remain competitive. Plastic manufacturers are high volume producers, who must minimize downtime and maximize OEE, they must be efficient with their personnel and maximize automation. Additionally, manufacturing plants are being forced to adapt to industry changes as global awareness of sustainability is rising.
Capabilities
PlantSharp Helps Plastic Manufacturers
Data-Driven Operations

With PlantSharp, plastic manufacturers can effectively use data, enabling better business decisions.

Reduce Waste

The unique smart manufacturing software enables you to run efficient production processes, use less energy, and generate less waste.

Full Traceability

PlantSharp brings full, real-time traceability into the production process by checking the materials to make sure they meet quality standards.

Direct Communication with Equipment

Plantsharp directly communicates orders to the machinery, ensuring that the equipment is functioning according to plan and with utmost efficiency.

End-to-end Tracking

This system tracks each batch from beginning to end, including all of the supplier batches of which it is comprised.

Improved OEE

With better supervision over the factory floor, operators can view all machinery and processing from one place, and connect between multiple teams, there are more efficient workflows with less stoppages and an overall improved OEE.
Benefits to Plastic Manufacturers
Increase Productivity Without Sacrificing Usability
Traceability

Visibility into all plastic manufacturing processes and products.

Production Line Efficiency

Improves efficiency for lengthy and diverse production processes.

Easy Integration

Integrates with ERP to download the production schedules and track order execution.

Predictive Maintenance

Helps to minimize downtime and maximize operations success.

Cloud Accessibility

Ability to build reports in the cloud from anywhere and run them on premise.

Predictive Maintenance

Helps minimize downtime and maximize operations success.
Delivery
Transform your Technology by Focusing on 3 Key Areas
Data Transformation

Accelerate "Data-to-Insight-to-Action" cycle, by consuming offerings like Data-as-a-Service and Reporting-as-a-Service.

Digital Enablement

Drive key business outcomes, using the full service digital stack – Mosaic, Digital Jedis, and human-centered design experience.

Innovation Partnership

Adopt a collaborative approach to innovation, by leveraging innovation labs, future financial ecosystems, alliances and partners.
Expertise
Our Plastics Expertise
"With Trunovate we've been able to achieve full transparency, control and optimization of our production floor. We can confidently say that Trunovate has assisted to help Equashield reduce waste and increase velocity. Together, we've achieved 50% annual growth in our production line."
Yotam Shichman, CIO, Equashield
0
+
Plastic factories worldwide
0
of The top largest plastic manufacturers worldwide.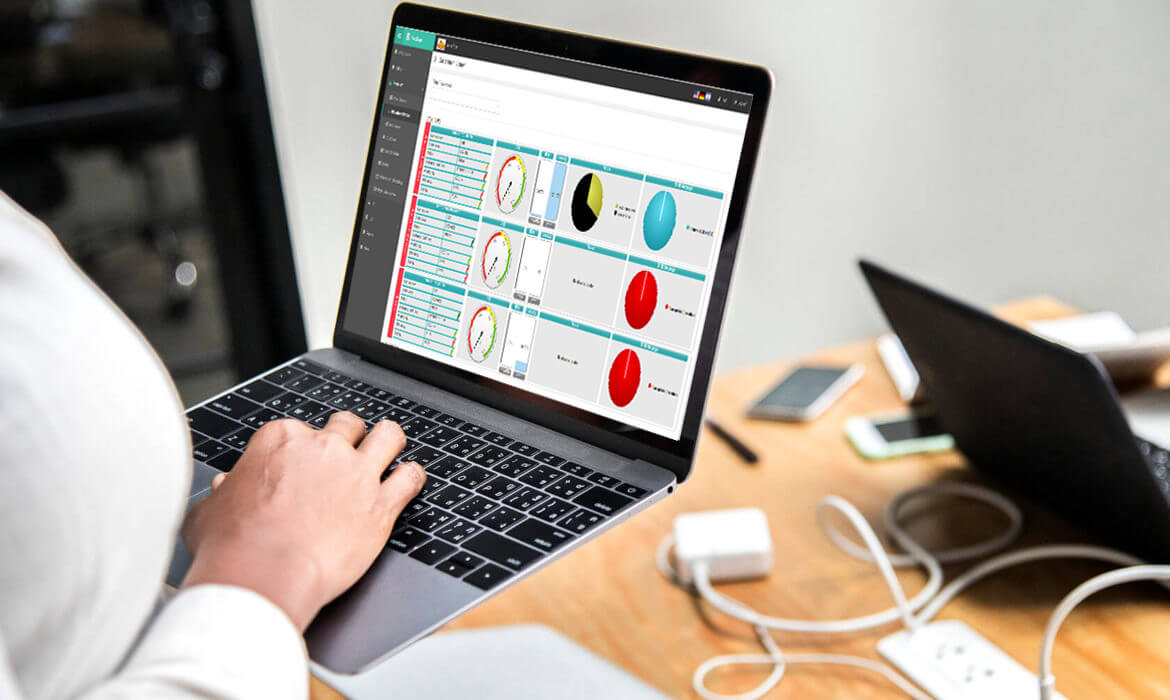 Customers stories
"For the first time ever, we have real-time visibility into our manufacturing floor, experienced heightened efficiency, and our confidence in the manufacturing process improved drastically."
-Plant Management Executive, International Plastic and Rubber Manufacturer -
"Trunovate's innovative solutions and impeccable service are without a doubt driving our manufacturing processes to the next level."
- CEO, Global Plastics Manufacturer -