overview
Key Challenges
Pulp and Paper manufacturers must meet the challenges of increasing global competition, higher production costs, and strict environmental compliance regulations. With highly customized customer needs, processes are complex and plants must function in a "just-in-time" manufacturing environment.
Capabilities
PlantSharp Helps Pulp & Paper Manufacturers
Gain Full Insight

PlantSharp's smart manufacturing software gives pulp and paper manufacturers full insight into their processes, enabling them to gain efficiency, reduce costs and human error by providing the ability to make informed business decisions.

Maintain Quality Control

Through its visibility and management functions, PlantSharp provides a framework of disciplined quality control, and creates a platform for overall process improvement.

Smooth Operations

PlantSharp helps run your Pulp & Paper plant smoothly, gaining important insights that allow you to make better decisions based on full visibility.

Manage Real-Time Traceability

PlantSharp brings full traceability into the production process by checking materials in real time, making sure they meet quality standards, as well as directly communicates orders to the equipment, ensuring that the machinery is functioning accordingly.

Reduce Downtime

With the help of predictive maintenance, PlantSharp reduces downtime and wasted materials during the costly pharmaceutical manufacturing processes.

Reduce Waste

Our smart manufacturing software enables you to run efficient production processes, using less energy, and generate less waste.
Benefits to Pulp & Paper Manufacturers
Increase your productivity without sacrificing usability.
Traceability

Visibility into all manufacturing processes and products.

Production line efficiency

Improves efficiency for lengthy and diverse production processes.

Integrable

Integrates with ERP to download the production schedules and track order execution.

Predictive Maintenance

Helps to minimize downtime and maximize operations success.

Cloud accessibility

Allows you to build your reports in the cloud from anywhere and run them on premises
Delivery
Transform your Factory with our Innovative Approach
Innovative Technology

Optimize your manufacturing process with our cutting-edge smart manufacturing software.

Real-Time Insights

Gain actionable information from your plant anytime, anywhere.

Business Impact

Deliver ROI quickly and seamlessly by improving manufacturing efficiency.
Expertise
Our Pulp & Paper Expertise
"No other smart manufacturing software could provide us with a solution that fit our exact needs. PlantSharp's flexibility meant that it was able to adapt to our DNA, rather than the other way around."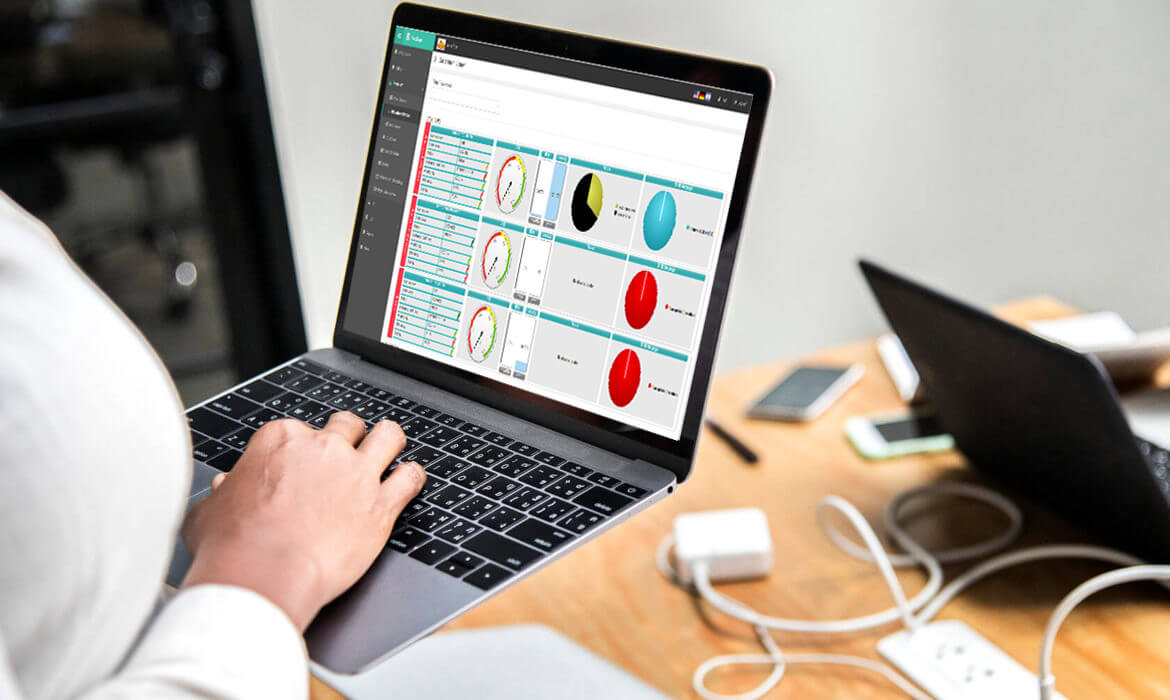 Customers stories
"Trunovate's innovative solutions and impeccable service are without a doubt driving our manufacturing processes to the next level."
- CEO, Global Plastics Manufacturer -
"For the first time ever, we have real-time visibility into our manufacturing floor, experienced heightened efficiency, and our confidence in the manufacturing process improved drastically."
-Plant Management Executive, International Plastics and Rubber Manufacturer -