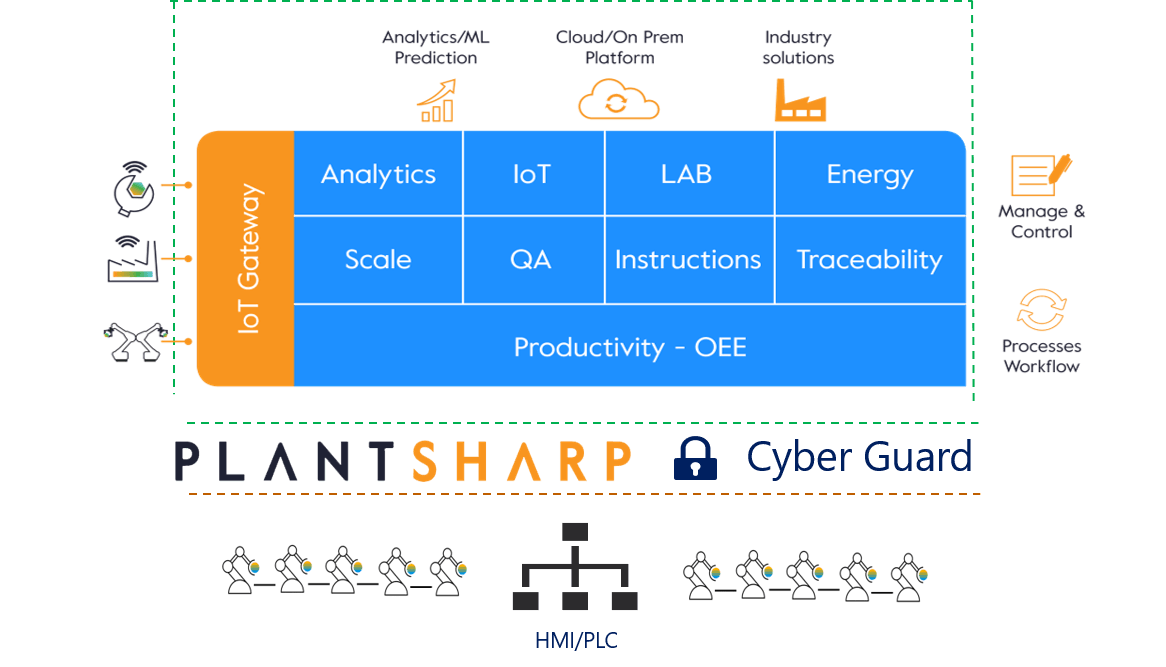 Why is OT Security Important?
As industrial systems become more connected, they also become more exposed to vulnerabilities. The high cost of industrial equipment and the devastation to communities and economies that an attack could generate are key factors for organizations looking to protect their industrial networks. Add legacy equipment, safety regulations that may prohibit any modifications being made to equipment and compliance regulations that require sensitive data to be made available to third parties, and you have quite a challenge on your hands.
The good news is that it is possible to secure industrial networks without disrupting operations or risking non-compliance. By using solutions that allow complete visibility of network control traffic and establishing the right security policies, you can put an effective OT strategy in place that will protect your processes, people and profit and significantly reduce security vulnerabilities and incidents.
How PlantSharp Cyber Guard Helps?
PlantSharp Cyber Guard is the most advanced cyber protection soloutions for the separation of the IT network from OT network / HMI / PLC
best practice methodology from our Cyber team
Separation the core manufacturing network
Creation of a buffering layer as single communication channel
Specific security policy compliance according to customer needs
PlantSharp Cyber Guard fits to SMB & Larger manufactures
Contact us today and start securing  you factory  [email protected]