PlantSharp Operation Suite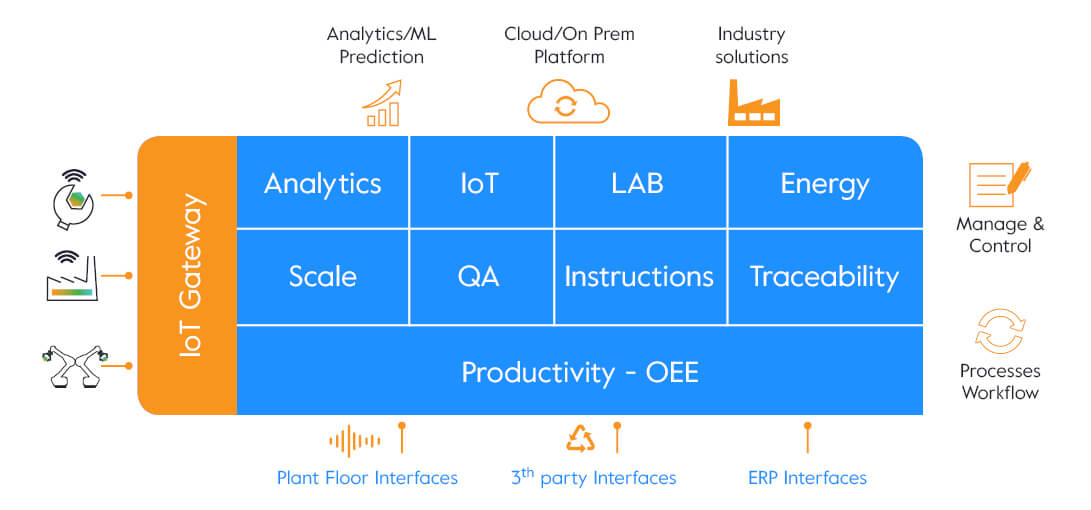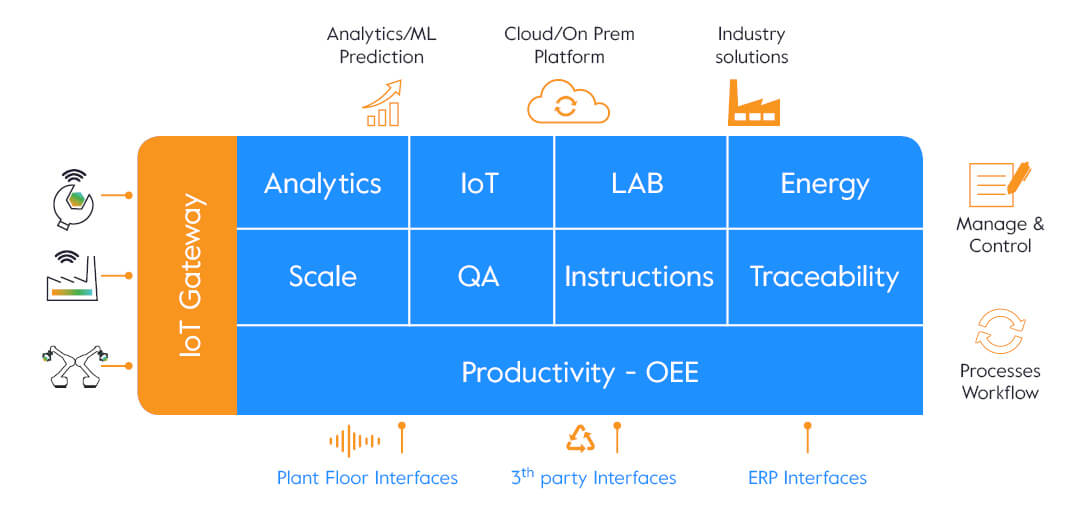 PlantSharp Operation Suite
PlantSharp Operation Suite is the core Manufacturing Execution System framework designed to distill valuable insights from your plant's machine data. It provides a clear window into your entire manufacturing operation at every level, so you can optimize material use, and streamline processes. It is comprised of several modules:
PlantSharp Productivity
PlantSharp Productivity is the core platform for managing and directing every aspect of the factory floor. It allows manufacturers to build their organizational tree by identifying production infrastructures, scheduling, recipes, maintenance, shifts, KPI's, energy, pricing, production orders and managing user rights and privileges.
Plantsharp Traceability
PlantSharp Traceability records exactly which raw materials were used, the batches and serial numbers of finished products and the machines and personnel that were involved in the process. This enables verification of each output and in-case of a problem, manufacturing plants can trace backwards through an unbroken chain to discover either the defective batch of raw materials or the malfunctioning element within the machine.
Plantsharp QA
Using Artificial Intelligence and human tests assists in distinguishing between your "Golden Batch" and fallouts. Raw materials and intermediates can be tracked throughout the entire manufacturing process, identifying where waste, loss or spoilage occurs. Key values will be monitored including temperature – ensuring ingredients stay fresh throughout the full manufacturing process.
PlantSharp Analytics
Analytical reports provide crucial insights on materials, machinery, intermediates and finished products.
PlantSharp Prediction
Using Machine Learning and Artificial Intelligence allows real-time recognition of anomalies to react immediately, letting you get the most out of your machinery.
PlantSharp Lab
PlantSharp Lab inspects materials, confirming that they are usable and plentiful enough to makes changes automatically. Lab assists in bench marking the products quality against competitors products by identifying anomalies throughout the process. Lab ensures raw materials, intermediates and finished goods meet the necessary qualifications, saving the necessary time and money to become industry leaders in your field. 
PlantSharp Scales
PlantSharp Scales, manages the process of creating premix's, giving control of weight and volume of crucial materials and management of the blending order.